TEIDS Login Process at www.teids.org/teids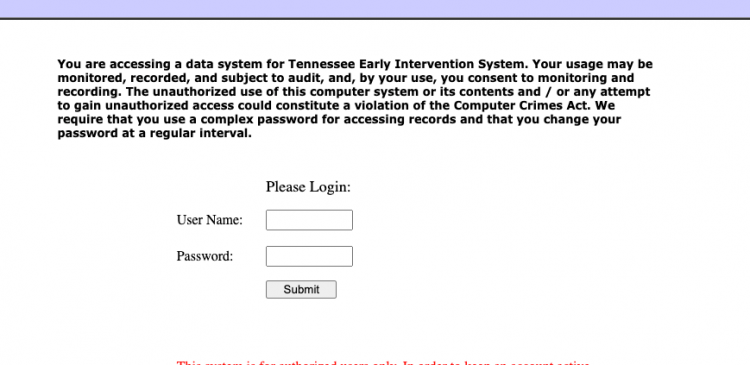 TEIDS Login:
Tennessee Early Intervention Data System popularly abbreviated known as TEIDS is the voluntary educational program managed by the Tennessee Department of Education (TDOE), particularly for youngsters with disabilities or developmental delays. The primary purpose of the TEIDS Log In program is to help & support the families to offer their children minimum development.
TEIDS.org is a web-based platform or a web server that permits the students to get enrolled in this program and avail its benefits operated by TDOE. The main focus of this TEIDS program is to help the child's involvement in family and society activities, support families in promoting their child's optimal development, and involve families actively in the intervention by embedding strategies into family routines.
Guidelines to Log In for the TEIDS Portal Account:
Tennessee Early Intervention Data System (TEIDS) is a web-based charitable educational program primarily launched by the Tennessee Department of Education (TDOE) for families with youngsters born up to age 2 who have disabilities or developmental delays.
If you are a new student of the TEIDS online program and don't know how to access or LOG IN to the Tennessee Early Intervention System portal, please follow the below steps:
First of all, visit the online official web portal of TEIDS.
You can also tap directly on the link www.teids.org/teids.
Here on the landing webpage, enter your associated TEIDS "User Name" and "Password" in the required field provided.
And lastly, by tapping on the "SUBMIT" tab below, you can easily access the TEIDS web platform and enjoy the benefits.
Please Note: Sometimes, you can view a "Captcha Code" to tap on and follow the guidelines that are displayed on the screen and finish the verification process.
If you would like to query more about the TEIDS System, then the registered users can ask questions by calling (800) -852 -7157. Please be equipped to provide the Child's Name, Date Of Birth (DOB), County Of Residence, Parent Information (if someone calling other than the parent), and Reason for the referral.
Advantages of Tennessee Early Intervention & Prevention (TEIP) Program:
Tennessee Early Intervention program offers early intervention & prevention services that include on-site child, family, and group counseling to youngsters who are at risk of serious emotional disturbances and their mothers who are already registered in the program or are alumni of the family residential or intensive outpatient substance abuse programming at Renewal House.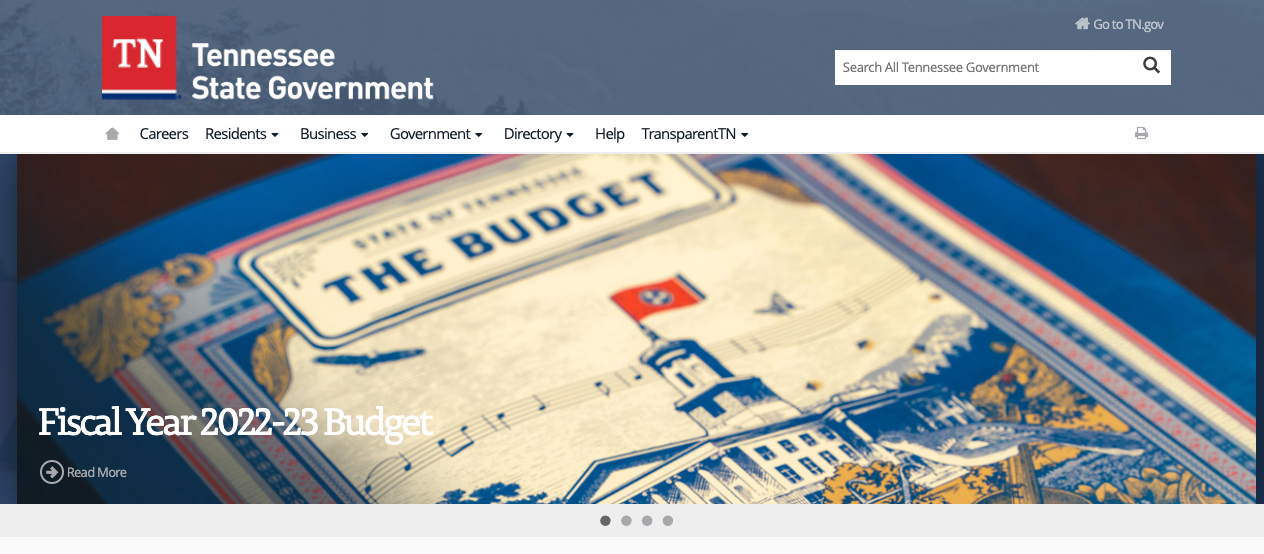 Students will be well informed about Program & Data Systems.
Permission to access the TEIDS program and avail complete information about the curriculum, education systems, and syllabus.
Students can easily submit their homework and assignments using the online TEIDS Log In account portal without any irritants.
Students are aware and can rectify the time they are in class.
Avail updates about the Tennessee Early Intervention program and data system from anywhere, even without accessing the web which helps students to continue their education.
Students can be well informed and correct their attendance via TEIDS Log In account.
Contact Details:
Tennessee Early Intervention (Office Address):
196 Freckles Ct, Johnson City,
TN 37601, United States
Office Phone (Call): +1 -423 -434 -4401 (Working Hours: Week Days 8 a.m. to 4:30 p.m.)
Also Read:
MyEHTrip Login Process at www.myehtrip.com
Staples Advantage Account Login
Phone Numbers:
TEIDS System Queries (Call): (800) -852 -7157 (Registered Users Only)
TEIDS System Helpline (Call): 800 -560 -5767 (If you have worries or require services for yourself, a child, or a family member) Operational Hours: Monday to Friday: 8:00 a.m. to 4:30 p.m. (except for state holidays)
E-mail at: OCA.TDMHSAS@tn.gov
If you are experiencing any Mental Health Crisis (Call): 1 -855 -274 -7471 (Please call the Tennessee State-Wide Crisis Line toll-free 24 X 7)
If you wish to learn more about TN Early Intervention & Prevention program, please contact:
Melissa Binkley
Regional Intervention Program Director,
Phone Number (Call): 615 -963 -1177
E-mail at: Melissa.Binkley@tn.gov
Reference Link:
TEIDS System Web Portal: www.teids.org/teids