cardholder.globalcashcard.com – Global Cash Card Login
by admin
October 01, 2021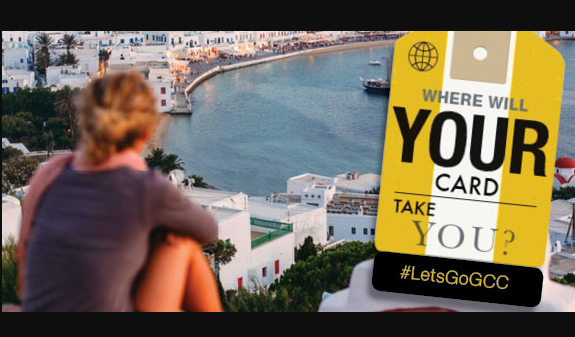 Global Cash Card Account Activation & Login :
The new Global Cash Cardholders are offered to activate their card account over the web conveniently at the comfort of the home. And then log in to that online account to use the GCC bill pay system and other online tools and features to get more control over the money on the card and its usage. With a Global Cash Card Online Account, you can also get all of your GCC account information under one roof and easily access them whenever you want through a web browser on a desktop or mobile app.
What is a Global Cash Card :
 Global Cash Card is a reloadable prepaid debit card used by both employers and employees. Using it, you can make online as well as in-store purchases at grocery stores, gas stations, restaurants, retail locations, etc., and pay bills electronically with the merchants. The GCC card also allows the users to get paid with the direct transfer, add additional funds from MoneyGram or Western Union, receive tax refunds or other deposits directly. All the funds in a Global Cash Card are FDIC insured and protected by the use of a 4-digit PIN and Visa or Mastercard Zero Liability Policy.
How to Activate & Sign Up Global Cash Card Account Online :
Whether you are a new Global Cash Cardholder or do not have a card account online, you must sign up and activate your GCC account for online usage. For the activation and creating your Global Cash Card Online Account login, you can use the following guide. Before beginning, keep your card handy to access the required account verification information.
Visit the official Global Cash Card Login Portal at cardholder.globalcashcard.com

Navigate to the bottom of the login area on the right-hand side.

Click the "Sign Up Now!" link next to 'Don't have a card account?' under the 'Login' button.

Select the right option depending on your card availability.

If you have your GCC card with you, choose the "Yes" box and enter your Global Cash Card Number and its Expiration Date. (Does not have an expiration date on the card? Leave the field blank in that case).

Enter the unique identifier i.e. First Name, Last Name, Unique ID (like SSN or Employee ID), and Employer Name if your GCC card is not with you.

Select the "I'm not a robot" checkbox to cut down the spam and as a security measure.

Click the "Continue" button to verify your identity

Then, create your Global Cash Card Online Account Username and Password following the instructions on your screen.
How to Log In Global Cash Card Account Online :
After you successfully activate your Global Cash Card Account or if you are an existing user already signed up for GCC Online Account, you can log in to it in three simple steps.
Go to the Global Cash Cardholder Login Portal at cardholder.globalcashcard.com

Enter your Global Cash Card online account Username and Password established during signing up in their respective field on the right-hand side of the portal.
Click the "Log In" button to access your Global Cash Card Online Account.
Also Read : PNC Prepaid Card Login
Global Cash Card Username and Password:
To begin the Global Cash Card Online Account Access recovery procedure, access the Global Cash Card Login Page at cardholder.globalcashcard.comSelect the "Click here for help" link next to 'Forgot your username or password?' found below the login section on the right. Entering the Forgot Login Page, indicate if you have your GCC card with you or not.
The users, who do not have their Global Cash Card with them, need to select the "No" option. And submit the email address that has on their GCC file to complete the security check. After that, GCC will provide you a link in that email to reset your Global Cash Card Online Account password. If you do not have an email address on your Global Cash Card file or have forgotten the username, contact the GCC Customer Service.
And if you have your Global Cash Card with you, it's very easy to find the username or reset the password. For that, all you need to do, first, select "Yes" then choose the 'Username' or 'Password' based on your recovery type and complete a short online form within the information given here.
To Retrieve Username
Global Cash Card Number

Government ID

Zip Code
To Reset Password
GCC Online Account Username

GCC Card Number

Government ID

Zip Code

Email Address
Contact Information :
Global Cash Card Customer Service Phone Number: 1-866-395-9200 (in the US); 1-949-751-0360 (outside the US)
Reference :